A rough sawn timber frame plan that instructs on how to properly timber frame with inconsistent timbers while completing a shed roof build.
This plan is both a design plan you can build from and an educational instruction.  Not only do all the drawings have the proper dimensions and notes of a solid design plan but there are extensive notes to go along with the plan that explain the "Why" as to a particular choice or method in the construction process.
Relying on our founder's training and experience with timber frame construction, the knowledge gained through his career is being passed on here in this plan to help the aspiring DIY timber framers, or professional carpenters.
Rough Sawn Timber Frame Construction Plan Includes:
For immediate download upon purchase consisting of:
(10) Letter size sheets in .pdf format. Professional color drawings of a 14'x24' Shed Roof Pavilion.

Dimensions to Reference Planes
Explanations of Square Rule Approach
Typical Beam Sizes
Instruction on the challenging 2 braces, scarf, and post area.
Bareface knee brace approach with braces flush to reference planes.

(8) Letter size sheets in .pdf format. Professional color-coded connection diagrams pertaining to the square rule method of joining rough sawn timber.

Dimensions from Reference Planes
Housing Layout
Mortise and Tenon Layout
Pegs Layout
Explanations of Joinery Choices due to the material variations

(1) Timber List in .pdf format that includes the timber sizes and rough lengths that would be required for the construction.

Includes .csv file of the same list for your own spreadsheet budgeting.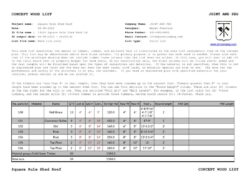 (1) 3d Viewer File for Download along with instructions on how to use it.  Below is a video of what you can do with the viewer file.

Measure
Change renderings to wireframe view to see joinery
Show and Hide Elements revealing joinery and pegs.
Pan around and become oriented with the model.
(1) Basic Knee Brace Layout Product included.
(1) Annual membership at Joint and Peg which allows access to our Timber Connections Library. Membership area includes an exclusive area on the Joint and Peg site. In the members only area you can download any of the timber connections in a color coded (or black and white) letter size .pdf
Important Information Regarding Purchased Plans
Every state, county or municipality will have its own building and code requirements as environments differ from one region to the next. It is possible that your plan may need to be modified to comply with these local requirements and conditions. This is particularly true in coastal areas and those facing seismic events, extreme winds, and heavy snow.
If you are building in any of these areas and depending on the size and purpose of the structure, it is likely that a licensed structural engineer will be needed to provide the necessary calculations and stamp.
All pre-drawn plans from Joint and Peg do not carry a stamp from a licensed architect or a licensed engineer. Please understand that we will not be held responsible for the performance and suitability of this design plan as we don't know the criteria with where you plan to build, nor the material to be used, nor any additional structure to be implemented in the construction.
If this is a requirement from your local building department, or it proves to be the prudent thing to do, Joint and Peg can provide you state sealed engineered drawings for an additional fee. When it comes to the time to build, we highly recommend that you enlist our engineering service.  Otherwise, the onus of this structure's performance is solely with others, not Joint and Peg.
Single Use Terms
We authorize the use of our plans for one single project; conditioned on your obligation and agreement to comply with all local building codes, ordinances, regulations, and requirements, including permits and inspections at the time of and during construction. Multiplied use of our plans is prohibited. Thank you.