Serving the Continental USA with a focus on our home, The Carolinas. We specialize in custom timber frame design and provide the necessary permit documents for both project compliance and success. We understand the construction process and help guide you through it as our client.
We offer three services that cover project feasibility to construction drawings, with a logical and cost-effective approach.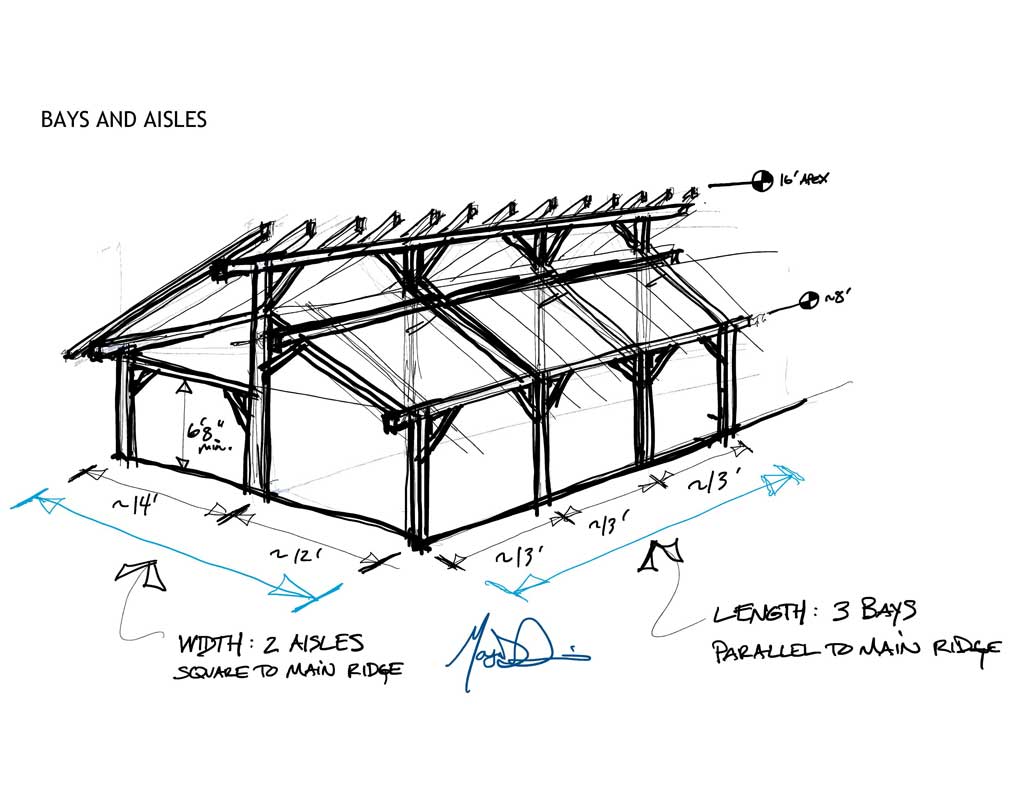 Concept and Pricing Service
We prioritize your financial standpoint and advocate for avoiding a significant investment until you have assessed the viability of your project by considering its size and expenses. This is why we offer the concept and pricing service.
It's good value, and a logical approach, for determining whether to move forward with a project. We work from scratch and from architectural plans. For a fraction of the typical cost, we provide general drawings that include:
Plans for preliminary approvals
Renderings for marketing/ persuasive purposes
Preliminary material lists
Preliminary construction pricing (+\- 15%)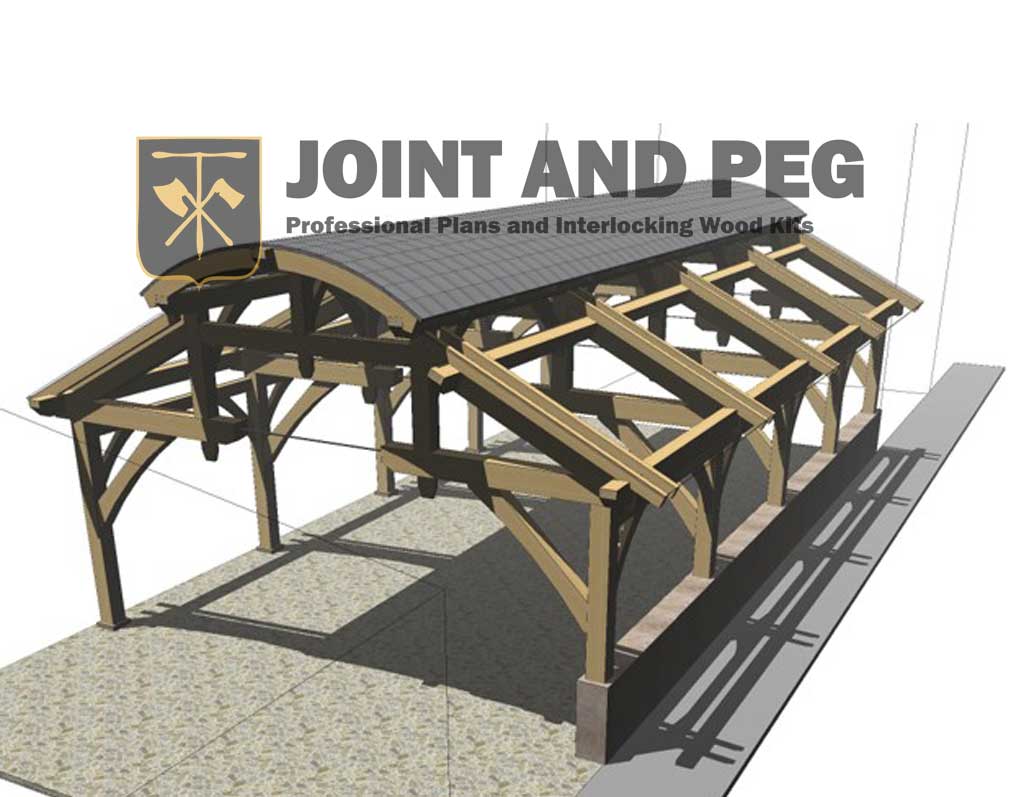 Sealed Permit Drawings
Joint and Peg's offers permit ready construction documents for timber frame and other wood construction projects. This service includes residential, farm structure, and accessory dwelling unit design and construction documents with state engineer seal. These drawings typically include:
Foundation plan and detail (if suitable soil conditions)
Floor plan
Architectural elevations
Wall section
Frame design and connection details
What's not included but might be required by your local authority:
Shop Drawings
This standard includes a full set of fabrication drawings for your build. Depending upon your preference we can offer bent and wall frame drawings (elevations) with connection details, or we can provide you with individual single beam drawings. Sometimes a medley of the two is the best path forward. We make these determinations based upon a discussion with you.
Production Number Assignments
Shop Drawing Elevations
Connection Detailing
Single Beam Drawings
Our Rates – 2023
| | |
| --- | --- |
| Timber Frame Designer | $85/hour |
| Timber Frame Engineer | $240/hour |
Reimbursables
As a satellite service these expenses are not the norm. However, we do have clients that ask us to design from scratch and this service can be dependent on field/ site visits.
Mileage
Travel
Print services
Postage
Although we bill by the hour, we can provide Estimates to help with your budgeting. Please contact us to discuss your project.
CNC Fabrication Model
Builder Member or Approval Required
This purchase provides you with a 3d model that can be used for fabrication by a CNC machine. All the timber joinery is cut and labeled according to our drawings and model. This purchase includes a licensing agreement for use of the model on one construction project at one location. Engineered Timber Frame Plan is included unless the project does not offer engineering as it is a small pergola or shed. Our models are guaranteed collision free and to be 100% accurate with what is shown in the drawings. We can also suggest CNC fabricators. Model comes with associated parts lists, production lists, and viewer files.
File formats include: ACIS 7.0 (.sat), Rhino (.3dm)
Included written licensed use of Joint and Peg copyright for one structure.
Ready to Assemble Timber Frame Kit
Builder Member or Approval Required
We manage the production of your frame and have it delivered to your construction site. Only available currently in the Tri-State area of North Carolina, South Carolina, and Georgia. This product includes our Engineered Timber Frame Plan unless the project does not offer engineering as it is a small pergola or shed.
States that this service is currently offered are listed in the additional information of each product. The available timber species options are also listed there. It is possible that certain timber frame members cross section might have to change slightly during the engineering process. We have taken this consideration into account in our pricing and it is included with your purchase. Shipping is not included and will be quoted. Please contact us with your questions.
We can provide installation and raising services for projects in the Carolinas on a case-by-case basis.